Our fall reading period runs from August 30 to November 30. 
Our reading is careful and thorough. Every manuscript is read carefully by the entire editorial staff; the variety and diversity of our readers ensures that a pretty wide range of those submissions are selected and discussed each week at our editorial meetings. Submissions that generate the most interest—or for which there is enough vigorous argument—are at this point sent to a group of 3 – 5  of our senior readers for further review. This takes time, so it may be up to four months before you hear back from us. But if we've taken the time to read it this carefully, we also take the time to share that feedback from reviewers with you, and thus the wait can be worth it. We like to work with writers to develop the best possible essays, even if in the end they're not right for us.
If you've simultaneously submitted elsewhere, we ask only the consideration of being told promptly that it's no longer available to us.
Please familiarize yourself with Fourth Genre before submitting to us. We publish only nonfiction. We accept only work that has not been published previously, online or in print. We'd be happy to send you a sample back issue if you send $5 (check made out to Michigan State University) for shipping and handling, with full mailing information, to Fourth Genre, 434 Farm Lane, Michigan State University, E. Lansing, MI 48824.
Selected content from our previous issues is available here and on JSTOR.
You may also access all content previous to the current issue on Project MUSE.
You can find more details on the Michigan State University Press page for Fourth Genre.
We use Submittable.com. Note: beginning August 2016, we ask that you do not include your name  on the manuscript (unless it is first name only in the body of the essay) so that we may more easily conduct blind reviews.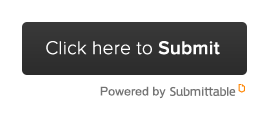 For review essay proposals, please contact 4thgenre@gmail.com. We are deeply saddened by the recent death of our review editor, Ned Stuckey-French.